What patients should know about the EMBLEM™ Subcutaneous Implantable Defibrillator (S-ICD) System advisories
What patients should know about the EMBLEM™ Subcutaneous Implantable Defibrillator (S-ICD) System advisories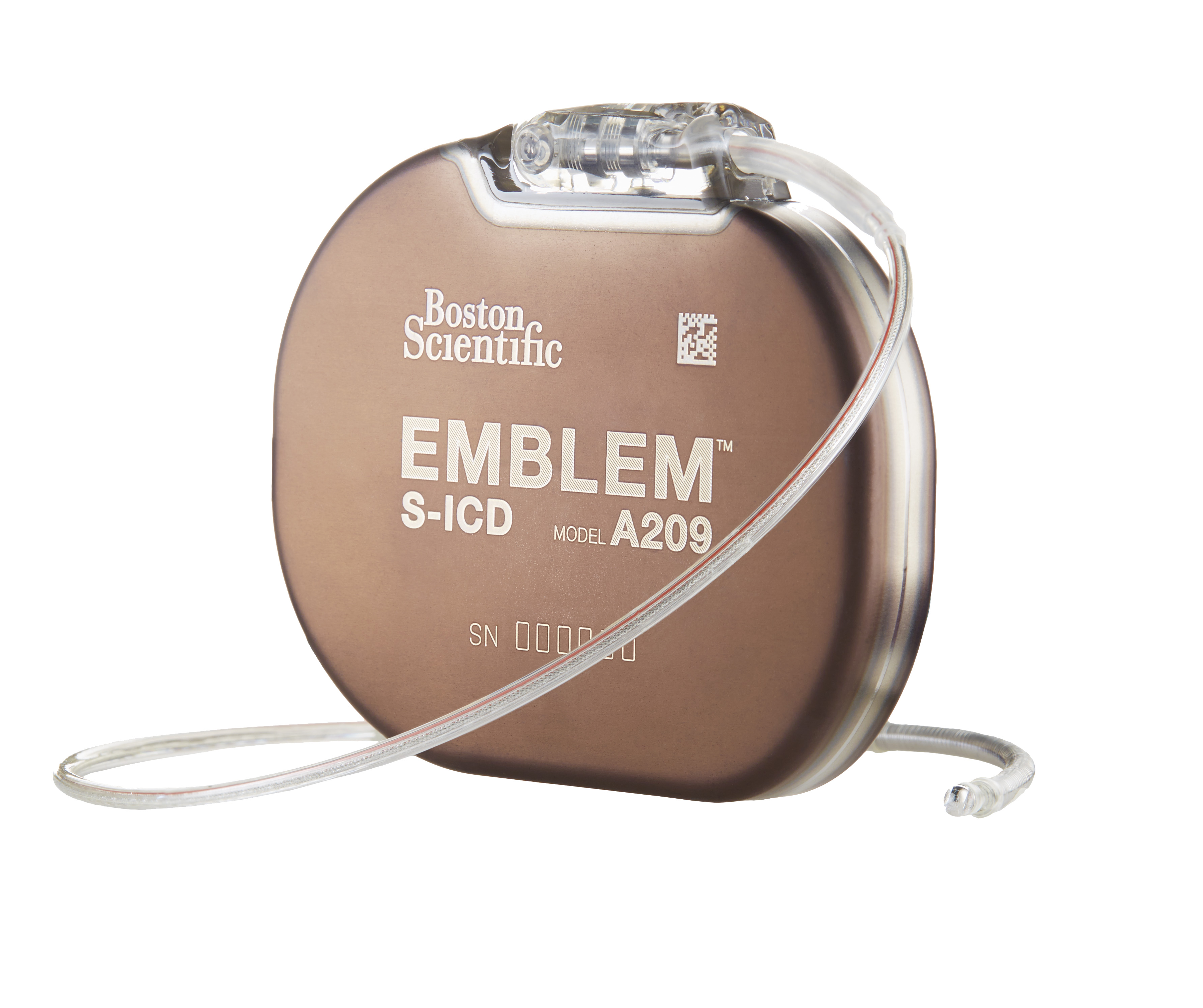 Boston Scientific issued advisories for three unrelated behaviors identified in some EMBLEM S-ICD systems.

These advisories – also known as recalls – have been classified by the U.S. Food and Drug Administration (FDA). Devices are available for implant and existing implanted systems do not necessarily need to be explanted. This document explains the behaviors described in our voluntary product advisories, how to determine if your device is affected, what to ask your doctor and where you can get more information.
Resources
Supporting your doctor and your other healthcare providers to promote your health is our priority. At Boston Scientific we are committed to vigilant performance monitoring of all our devices, including the EMBLEM S-ICD system. Our quality system allows us to maintain a clear picture of how our devices are performing, whether performance differs from expectation and identify in a timely manner any opportunities for improvement to promote patient safety.
As a result of this process, Boston Scientific became aware of behaviors in our
EMBLEM S-ICD devices:
Some EMBLEM S-ICDs made between May 2015 and December 2017 may have an electrical short during delivery of high-voltage therapy. The occurrence rate of this type of behavior is very low, and there have been no other serious injuries beyond the procedure needed to replace the device.
Some EMBLEM S-ICD systems made before August 2018 exhibit accelerated battery depletion, or a decrease in remaining battery life. This type of behavior is highly
detectable by your doctor months before the battery depletes so the risk of serious
injury is very low. There have been no other serious injuries beyond the procedure
needed to replace the device.
Damage to the electrode body – also known as a lead – can occur as a result of mechanical stress to the electrode, which is implanted under the skin in a patient's chest. If this occurs, the electrode must be replaced. The FDA and global regulators are aware that Boston Scientific will continue providing the S-ICD electrode to physicians for implantation.

EMBLEM S-ICD systems affected
Your device may be included within one or more of these advisories. To find out if yours is one of the affected devices, visit www.BostonScientific.com/lookup, select your desired language, and enter the model and serial numbers of your device and electrode. Your system's model and serial number are included on your patient ID card.
What does this mean for patients with an EMBLEM S-ICD system?
The recall classification – labeled as Class I, II or III – reflects FDA's assessment of the relative risk of a device behavior. FDA classified each of these advisories for the EMBLEM S-ICD system but did not require affected devices to be removed from the market or explanted from a patient. Boston Scientific contacted physicians with details about these device behaviors and information about how to detect them. You can see copies of these letters at www.BostonScientific.com/advisory.
Together with your doctor, patients with an EMBLEM S-ICD system should:
Keep and attend all scheduled medical and device-check appointments
Talk to your doctor about the best steps for managing your EMBLEM S-ICD system
Learn what the device's beeper sounds like by asking your doctor or nurse/technician to turn on the beeper in the clinic
Consider remote monitoring, where supported, with a LATITUDE™ Home Monitoring System. Learn more about the LATITUDE System.
Call your doctor immediately if your device makes beeping sounds, delivers a shock or does not connect with your LATITUDE Home Monitoring System
Check www.BostonScientific.com/lookup to determine if your device is affected
Most patients with EMBLEM S-ICD systems do not need to do anything beyond these steps. Some healthcare providers may recommend an earlier-than-planned follow-up appointment.
DON'T FORGET TO:
| | |
| --- | --- |
| | Attend all your scheduled medical and device-check appointments. |
| | Talk with your doctor about the best steps for managing your EMBLEM S-ICD system. |

Fixing or replacing affected EMBLEM S-ICDs
EMBLEM S-ICD devices are a recommended therapy to help prevent death from sudden cardiac arrest. Boston Scientific is not recommending routine explant (removal) or device replacement unless it exhibits the behaviors described. However, decisions about your care should always be discussed directly between you and your physician. Talk with your healthcare provider to determine the best course of action for you.
For more information about Boston Scientific's product advisories, visit www.BostonScientific.com/advisory

Top